Building Character, Revealing Intelligence, Cultivating Godliness, and Reaching for Excellence.

Summer Programs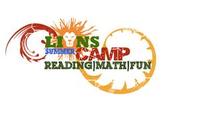 Lions Camp: Reading, Math & Fun!
Serving children ages 5-13, our Summer Lions Camp is a supplemental program that sharpens Math and Reading skills with just the right amount of summer fun in the mix.
Through an engaging daily activity schedule and weekly field trips, your student will make significant academic strides in the context of a fun summer camp experience. This affordable seven-week Christian program offers tremendous value and a bounty of learning fun. Our exciting camp features academics, sports, art, music, business and communication, aquatics, and STEM programs!
Registration: $100
Weekly Fee: $80*
*Take advantage of 5% early summer enrollment discount by May 10th! Other discounts apply for additional children, please call our office for details.
Please call our office at (305) 200 - 3245 for information on how to register.

Music Masters
Music Masters is an annual one-day workshop offered in conjunction with JL Music Production. A summit created to impact the community with the gift of music, Music Masters teaches basic theory and instrumentation through a series of master classes, clinics, band practices and panel discussions. Your student will love this immersive musical experience.