Building Character, Revealing Intelligence, Cultivating Godliness, and Reaching for Excellence.

Tuition and Financial Aid
2023-24 Tuition Schedule
Grades K-3: $8,879 / year
Grades 4-5: $9,000 / year
Grades 6-8: $9,240 / year
2023-24 Fee Schedule
Application Fee: $120 (per family)
Testing fee: $65 (per family)
2023-24 curriculum Fees
Grades K-5: $135 / year
Grades: 6-8: $155 / year
2023-24 ESE PROGRAM Fees
Grades K-8: $2,500 / year
*Only applicable to ESE program students.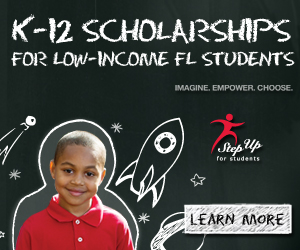 The value of an innovative, faith-based education cannot be measured, and the cost of an exemplary academic experience should never hold a student back from reaching their potential. Financial aid is available to qualifying Worshiper's House of Prayer Academy students. For more information about scholarship and loan programs, please contact our admissions office. Or, click to learn about Step Up for Students, McKay Scholarship, and Personal Learning Scholarship Account programs.